Upcoming events
Recent events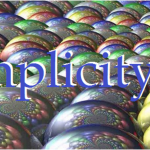 Sept. 6 - Sept. 9, 2016
Fermilab is hosting the Simplicity II Theory Workshop in conjunction with Princeton University (Simplicity I, 2014) and the Perimeter Institute (TBA Simplicity III, 2018). Various topics at the energy and cosmic frontiers will be tackled theoretically in an eclectic, open and stimulating, and cross-disciplinary fashion.
June 3 - June 6, 2017
In the coming years, experiments at Fermilab and at J-PARC plan to reduce the uncertainties on the already very precisely measured anomalous magnetic moment of the muon by a factor of four. The goal is to resolve the current tantalizing tension between theory and experiment of three to four standard deviations.  On the theory side...
More »
June 7 - June 8, 2017
1967 marked the birth of Fermilab. That year the lab hired its first employees and began operations in Illinois.  To celebrate fifty years of science and innovation, we are holding a special one-day symposium, in conjunction with the fiftieth Users Meeting.
Past events
Joint KEK-Fermilab Theory Meeting, September 26–30, 2016, Fermilab
Simplicity II, September 6–9, 2016, Fermilab
ICHEP 2016, August 3–10, 2016, University of Chicago
MHV@30: Amplitudes and Modern Applications, March 16–19, 2016, Fermilab
HEFT 2015, November 4–6, 2015, University of Chicago
Composite Higgs Program, October 26–November 17, 2015, Fermilab
Nu@Fermilab: Neutrino Theory and Phenomenology, July 21–25, 2015, Fermilab
Nature Guiding Theory, August 21–23, 2014, Fermilab
New Perspectives on Dark Matter, April 28–May 2, 2014, Fermilab
Lattice QCD Meets Experiment 2014, March 7–8, 2014, Fermilab
The Allure of Ultrasensitive Experiments, September 17–December 19, 2013, Fermilab
Winter Workshop on Electric Dipole Moments, February 13–15, 2013, Fermilab
Project X Physics Study, June 13–23, 2012, Fermilab
Lattice Meets Experiment 2011: Beyond the Standard Model, October 14–15, 2011, Fermilab
Supersymmetry 2011 Conference, August 28–September 2, 2011, Fermilab and University of Chicago
W mass workshop, October 4–5 2010, Fermilab
Lattice QCD Meets Experiment: Flavor, April 26–27, 2010, Fermilab
Muon Collider Physics Workshop, Machine – Detector – Physics, November 10–12, 2009, Fermilab
Minute Particulars and Hidden Symmetries, celebrating Chris Quigg, December 14–15, 2009, Fermilab
Extreme Beam Lecture Series, February–October 2009, Fermilab
Theory/Experiment Visitors
Beyond the Standard Model: from the Tevatron to the LHC, September 15–19, 2008, Fermilab
Hadron Collider Physics Symposium, May 27–31, 2008, Galena
Energy Frontier Lepton Collider Discussion Group
Monte Carlo Tools for Beyond-the-Standard-Model Physics (MC4BSM), Fermilab